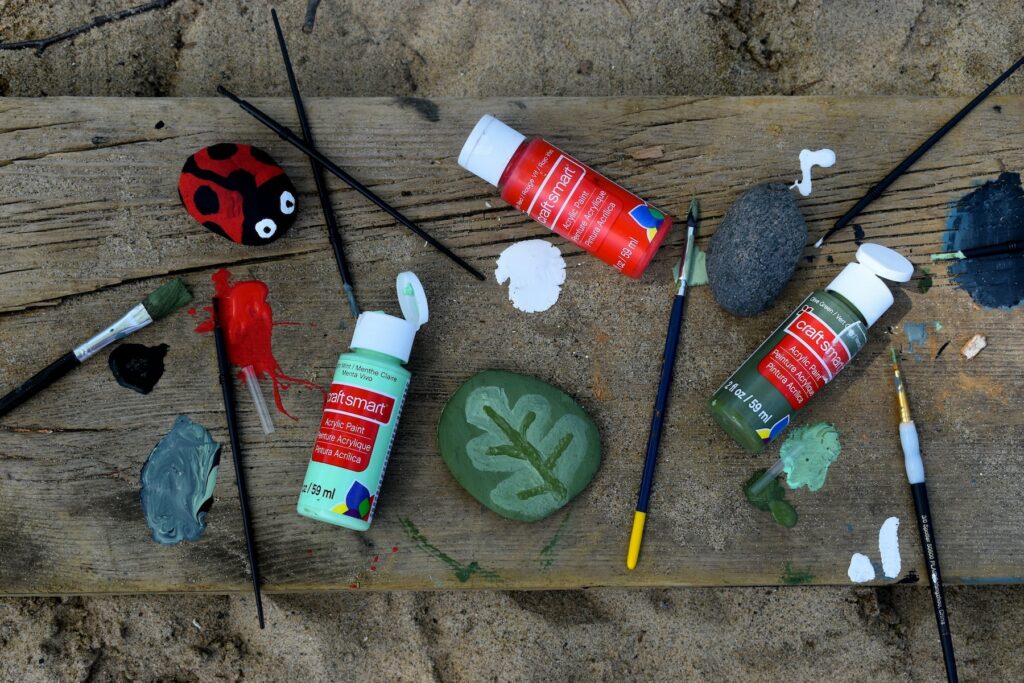 Summer camps are a great way to keep your little ones busy and active during the summer break. It's a time for them to make new friends, learn new skills, and have fun. But summer camps aren't just all about sports and games. They provide a perfect opportunity for your kids to express their creativity and unleash their imagination. In this blog post, we've rounded up some of the best summer camp crafts and DIY projects that are sure to keep your kids entertained all summer long.
Friendship Bracelets
Friendship bracelets are an all-time classic camp craft. They're simple to make, require minimal materials, and are perfect for kids of all ages. All you need is some colorful embroidery thread, tape, and a pair of scissors. Your kids will love making this timeless accessory for themselves and their friends.
Painted Rocks
Painted rocks are another fun summer camp craft idea that your kids will love. They're easy to make, and your kids can let their imagination run wild with different colors and designs. All you need are some rocks, paint, and brushes. Once your kids have painted their rocks, they can use them as paperweights, door stops, or even garden decorations.
DIY Fairy Houses
Fairy houses are a fun and imaginative craft idea for kids of all ages. Your kids can use natural materials like twigs, leaves, and stones to create a magical miniature home for fairies. This craft is not only fun but also teaches kids about nature and the environment.
DIY Bird Feeders
Making bird feeders is a fun and educational summer camp activity. Your kids will learn about different bird species, what they eat, and how they survive. All you need is some birdseed, peanut butter, and a pinecone. Your kids can spread peanut butter on the pinecone and then roll it in birdseed. Once it's finished, hang it up outside, and watch as the birds come to enjoy it.
Outdoor Scavenger Hunt
An outdoor scavenger hunt is a fun and interactive activity for kids of all ages. You can create a list of items for your kids to search for in the great outdoors. Some examples include a pinecone, a feather, or a flower. Once your kids have found all the items on the list, they can arrange them into a nature collage.
Summer camp crafts and DIY projects are the perfect way to keep your kids entertained and engaged during the summer months. Whether your kids are making friendship bracelets, painted rocks, fairy houses, birdfeeders, or searching for items on an outdoor scavenger hunt, they're sure to have a great time. Not only are these activities fun, but they also provide a perfect opportunity for your kids to learn new skills, express their creativity, and connect with the great outdoors. So, give these activities a try, and watch your child's creativity and imagination soar!